The Singing Nightingale Inn
by Darren Dare
The Singing Nightingale Inn is a large, four-story structure nestled against the outer wall of Fellaren-Krae. This well-kept establishment has been built from massive logs of oak and elm from the Arch Wood. The outside of the structure in very rustic in appearance, with many of its beams showing through to the outer walls and roof.
Most of Fellaren-Krae's inhabitants have visited The Singing Nightingale at least once in their lives. Many of the not-so-rich folk saving several weeks wages to enjoy one of the inn's fine meals and tasteful wines. Adventurers passing through the walled town usually make it a habit of spending a night here, for The Singing Nightingale is known for it's hospitality as far away as Cormyr.
The inn is owned and run by Noella Durlane, who inherited it from her father about three years ago after his death. The tragic event took place right in front of the inn's front door, when a runaway wagon ran her father down in the street. Noella witnessed the entire thing as she stood in the doorway. She still fights back tears whenever she thinks of that day, but she has learned to devote her mind and energy to running the inn. If she can do this at least as well as her father did, she will be happy indeed. So far she has.
Noella is a slim, short and attractive young woman who is usually quiet as she goes about her business at the inn, but when she has to deal with patrons or employees, she is charming and a pleasure to talk to. She believes that respect and good treatment of others will always be returned to her in kind. Her employees all agree that the young Durlane is a fair and just employer, and so far, none of them have any complaints about how they are treated.
| | |
| --- | --- |
| STR: | 11 |
| DEX: | 17 |
| CON: | 12 |
| WIS: | 11 |
| INT: | 14 |
| CHA: | 16 |
| Race: | Human |
| Alignment: | Lawful Good |
| Sex: | Female |
| Height: | 5'-1" |
| Weight: | 103 lbs. |
| Age: | 19 |
| Hair: | Auburn |
| Eyes: | Hazel |
| Hit Points: | 4 |
---
The Inn
1. The Lobby
The large and ornately carved double doors of the Singing Nightingale open easily to reveal the front lobby. The entranceway is richly decorated with fine wood paneling around its entirety and finely carved molding around the doors and archways.
A pair of narrow doors flanks this short hall with signs above each of them. The sign above the door on the left reads in Common:
"Help Keep Your Inn Clean. Leave Your Soiled Footwear Here.
and the one over the right door reads:
"Hang Your Wet Cloaks Here.
If the PC's open either of these small doors, then read them the descriptions below. If they continue into the inn, read them the following:
The short hall opens onto the large lobby of the inn. Here everything is warm and inviting. Hanging brass lanterns polished to a mirror-like finish, light the area well and gives the room a cozy, warm feeling.
Directly ahead, as you enter the lobby, a staircase of fine wood ascends to the inn's upper floors. Beside this stairway is the inn's front desk. This long and finely detailed counter is clean and well polished. Upon it sits a fine brass bell and a large open book with leather binding. Behind the counter, built into the back wall of the room, is a cabinet of small boxes or pigeonholes, each with a numbered brass plate below it. Keys hang from little hooks near each of the room tags, with quite a number of keys missing. Evidently there are still rooms available this night.
To the right, a large arched-opening allows access to a roomy a well-lit chamber filled with tables and chairs.
Everything is clean, polished, and well dusted. The cleaning staff at the Singing Nightingale is obviously a capable group.
The only mar on this well-kept chamber is a dark stain on the door of the far wall. The stain resembles the remnants of something splattered against. It apparently began on the upper part of the door and has run down it to the floor. Other than this peculiar blemish, the inn is extremely well kept.
There is only a 10% chance that Noella will be present at the front desk when PC's enter. She is usually in the kitchen or the dining room overseeing the day's meals. If she is present, she will greet the visitors with a wide smile and her youthful charm.
A. Front Desk
The front desk is indeed a well-crafted piece of furniture. Fashioned from ash and stained a rich, dark color, it is carved along it's edges with scenes of frolicking elves and prancing unicorns. Highly polished brass fittings add to its impressive look.
The bell is a tiny affair; about three inches high, and emits a high-pitched, gentle ring if shaken. Ringing the bell will bring Noella from the kitchen or dining area quickly, if she is not already present.
A finely engraved wooden plaque has been fastened to the wall above the front desk, which reads:
Rooms

Simple (2 persons)

2gp. / night

Large (4 - 6 persons)

5gp. / night

(With private bath - 2gp. Extra)

Suite (6 -– 10 persons)

7gp./ night

(Includes private bath & garderobe)

(All prices include maid service and

morning-feast served in the room if desired)
B. Stained Door
This small wooden door has been changed at least twice in the last 70 years, but the stain that adorns it keeps returning. This isn't poor housekeeping or vandalism, but some sort of magical effect. Some 70 winters ago, the young daughter of a prominent family in Cormyr was murdered on this spot. She died from a sword thrust that pinned her to the door and the dark stain was left by her life's blood. It cannot be cleaned in any way, and it never fades or disappears. It has returned twice upon new doors that have replaced the original.
Apparently, the assassin was a member of a rival family vying for control over a trade agreement. The assassin tracked the young noble to Fellaren-Krae and eliminated her in plain sight of everyone. He then rapidly escaped and was never apprehended.
The young noble still exists, as a watchghost within the door. Because of the kind and generous treatment she received while staying at the inn, she has remained behind to protect the Durlanes against harm. The watchghost will never leave this door unless Noella is attacked or threatened with physical harm.
When the door was changed, the watchghost simply moved to the new door to watch over the inn. This is why the stain keeps returning. So far, she has not emerged from the door since her death.
If Noella is attacked by anyone, anywhere in the inn, the watchghost of the young noble will emerge from the door to protect her. Neither Noella, nor any of her employees are aware of this protective spirit.
Watchghost: Int 15; AL LG; AC 1; MV 9; Fl 9 ©; HD: 7+2; hp 39; THACO 13; #AT 1; Dmg 2-16; SA petrification, polymorph, cold-based, and death magic attacks, holy water, and holy symbols; insubstantial (pass through stone); MR 25%; SZ M (5" –2"); ML 19; XP 4,000; MC.
2. Cloak Room
This small side-room contains only a thin bar at head height and numerous hooks for hanging cloaks and other outerwear upon. It presently contains about a half dozen cloaks.
3. Boot Room
This is a simple chamber lined with wooden shelves along its four walls. Patrons are requested to remove their dirty footwear and leave them upon one of the many shelves. The shelves are filled with comfortable and warm slippers of all sizes for the clientele. The footwear that is left behind is cleaned by the staff (and repaired, if need be), and then left at the foot of the patron's bed for later use. Guests are politely asked to follow this rule and wear the slippers while within the inn.
4. Dining Room
This large and well-lit room is accessible by two small steps leading from the lobby. Two large oak pillars support the ceiling, each seemingly carved from old and weathered trees that have grown through the floor. The pillars have been stained a dark, rich finish and bear no scars or other markings.
Light is flooded into the chamber by five burning, brass lanterns and three large windows. Two of these windows allow patrons a clear view of the goings-on on the road outside the inn. Each allows much light to enter the chamber and can be covered by rich mauve drapes that hang on brass bars above them. This allows customers a little privacy during night hours from the curious onlookers from outside.
A literal forest of well-kept, circular wooden tables fill the dining hall, each surrounded by matching high-backed chairs. No cutlery or dishes adorn the tabletops, but each area is graced with a low-burning candle in a green, stained-glass container.
Only a single door on the east wall allows egress from the room other than the arched entranceway.
There is always a 60% chance that at least one of the inn's other patrons will be present within the dining room when the PC's enter. The DM should feel free to choose from the guests presently residing here.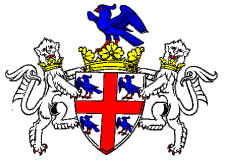 5. Private Dining Room
This chamber can be rented out by the hour by patrons who require privacy for business dealings or clandestine meetings. The room is large, spacious, and very comfortable divans and couches are available for after-diner conversation, as well as a complimentary tobacco cart filled with an assortment of pipes and scented tobaccos. Four liquor cabinets have been built along one wall and all are well stocked with sherry, brandy, wine, and other drink. These bottles are carefully monitored and the price of the liquor consumed is added to the cost of the room rental.
A large stone fireplace occupies most of the north wall, with two brass bins to either side containing kindling and larger logs respectively.
Service is through a concealed door on the west wall that has been covered over with wood paneling to appear as part of the décor. Both this, and the entrance door, can be latched from the inside for added privacy.
Cost of this private dining hall is 1cp/ hour plus drinks (see menu). A personal serving girl can be added at a cost of 1cp/ hour extra.
6. Kitchen
This large and well-appointed kitchen is the heart of the Singing Nightingale. Two great fireplaces are kept burning here close to 20 hours out of every day, cooking the delicious meals that make the inn's menu so famous. The large chamber is laid out in a neat and orderly fashion so as to facilitate work. Two large cabinets hold a variety of spices and herbs, while supplies such as flour and oil are kept in one corner. Shelves have been built along the southern wall and are crammed with an assortment of fine dinnerware, goblets, steins, and cutlery. In the center of the kitchen are two massive wooden blocks. Each is marred by stains and gouges but seem to be sturdy and well kept. Above them, the ceiling is a veritable forest of hanging pots, pans, and kettles of all types.
From the wee hours of the morning to well into the night (4 AM to 10 PM), the kitchen is alive with activity. Two cooks are always at work here preparing meals, along with two women who aid with such duties as cutting vegetables, keeping the ovens burning, and washing dishes. They are all supervised by the head cook Kyanna Stallis, lovingly known as "Mother" to the rest of the staff. She runs the kitchen with stern expertise and is known through many parts of Sembia and neighboring Cormyr for her famous eel dishes. Many other inns have tried to lure her away from The Singing Nightingale, but she remains fiercely loyal to Noella.
For more details on her kitchen staff see area 8a and area 8b.
Most of the Nightingale's fruits and vegetables are shipped to the inn on a daily basis, but many of the herbs, oils, sauces, and drink are stored here. The chamber is filled with a variety of crates, sacs and barrels. The crates contain such things as dried herbs and spices (thyme, bay, ginger, and cinnamon). The sacs contain rice, wheat, flour and the four large barrels against the south wall are filled with the Nightingale's own house wine. There are two barrels of both the red and white.
The stairs in the south lead down into the inn's secondary supply room in the cellar. They are old and creak loudly if walked upon, but they are sturdy and not dangerous.
8. Staff Quarters
This long narrow hallway is kept lit by a single lantern hanging on the wall. This is also the hall used to grant access to the private dining hall. Five simple wooden doors adorn the hall's northern wall, each opening onto one of the simple rooms used by the staff.
All of Noella's staff lives at the inn, gaining free room and board along with their wages. Each chamber houses two of the staff (usually of the same job description). These rooms are simple, but comfortable, containing two small beds and a simple desk and table. Each is well lit during the day by windows and during the night by small, hooded table lamps. None of Noella's employees have been heard to complain about the accommodations yet. The occupants of each chamber are described below.
This chamber is home to the inn's fine chefs. The chamber is tidy and well kept, mostly because it is hardly used. With the few hours that both cooks find to sleep, they rarely are found in here. Most of the day they are both hard at work preparing the inn's fine meals.
Chantria Fellmar is the junior of the two and has only been an employee at The Singing Nightingale for the past two years. She is a tall and slim young girl, but much experience is present in this twenty year old. Most of her life has been spent hard at work trying to earn a living. Since she was twelve years old she has had to take care of herself. Orphaned at an early age, she spent several years on the streets of Fellaren-Krae fighting to survive. She met Noella one night while trying to break into the kitchen to steal some food. The young Durlane, instead of calling for the City Watch, took the child in, gave the child a bath, clean clothes and a hot meal. Then she put her to work. At first Chantria was nothing more than a kitchen helper, but she soon learned everything she could and worked her way up to the second chef of the inn. She is grateful to Noella for the chance she was given and she would do anything to help her employer. Most of what she has been learned over the years has been taught to her by her roommate.
Kyanna "Mother" Stanlis is The Singing Nightingale's head chef and chief of the kitchen. It may be Noella's inn, but it is Kyanna's kitchen. She rules her little kingdom with stern expertise and is one of the best cooks in all of Sembia. Her special of eels boiled in wine is known of almost everywhere in Sembia and people passing through Fellaren-Krae always make it a habit to come and dine here because of them.
Kyanna is the oldest of the staff. At 52, she has worked here for most of her life. She was hired as a cook some thirty winters ago by Noella's father. It was Kyanna who took care of the young Durlane when her father died. It is for this reason, and the way she oversees things in the inn, that she has earned the name "Mother". Many of the other employees come to Kyanna for advice and help with personal problems. Even Noella often seeks out the experienced chef when she needs someone to talk to. This short and plump woman of graying hair and large bosom is one of the hardest workingwomen in town. Noella knows this and is grateful to have her as a friend and employee.
| | |
| --- | --- |
| STR: | 12 |
| DEX: | 11 |
| CON: | 12 |
| WIS: | 9 |
| INT: | 10 |
| CHA: | 14 |
| Race: | Human |
| Alignment: | NG |
| Sex: | Female |
| Height: | 4'-11" |
| Weight: | 148 lbs. |
| Hair: | Brown (graying) |
| Eyes: | Green |
| Age: | 52 |
| Hit Points: | 4 |
| | |
| --- | --- |
| STR: | 10 |
| DEX: | 16 |
| CON: | 12 |
| WIS: | 9 |
| INT: | 9 |
| CHA: | 14 |
| Race: | Human |
| Alignment: | NG |
| Sex: | Female |
| Height: | 5'-11" |
| Weight: | 120 lbs. |
| Hair: | Brown |
| Eyes: | Brown |
| Age: | 20 |
| Hit Points: | 4 |
Kyanna's kitchen crew occupies this room. They work as dishwashers, cleaners, potato-peelers, cook's aids, and part time chefs. Each of these girls is recently new to The Singing Nightingale (the oldest being here three months), and so far have proven themselves to be hard-working individuals. Most of the time they can be founds in the kitchen, or in one of the inns storerooms. They come here only to sleep or for a well earned break.
Diasara Silvertree is Noella's only non-human employee. This strikingly beautiful moon elf has just recently moved to Fellaren-Krae with her brother from their old home of Daggerdale. With the recent trouble in that town with agents of Zhental Keep, the two decided to move to Sembia and start a new life. Her brother is now a student under one of the town's mages. He visits her as often as his studies allow and is always worried about her well-being.
Her roommate is Lyanna Ravenhair, a middle-aged Waterdhavian of short and muscular build. Lyanna is a harsh and dour woman of nearly thirty who believes the world owes her a favor. Noella hired her because of her past work experience in other inns throughout Sembia and the potential that she showed. Although she can be sarcastic at times (except to Noella and Mother), she is a hard worker and a loyal employee. Lyanna keeps mostly to herself when she is not on duty and Noella has put her into this room with Diasara with the hopes that she might be able to bring out the gentler side of the older woman.
| | |
| --- | --- |
| STR: | 10 |
| DEX: | 14 |
| CON: | 10 |
| WIS: | 11 |
| INT: | 10 |
| CHA: | 18 |
| Race: | Moon elf |
| Alignment: | NG |
| Sex: | Female |
| Height: | 4'-6" |
| Weight: | 83 lbs. |
| Hair: | Silver |
| Eyes: | Blue |
| Age: | 43 |
| Hit Points: | 4 |
| | |
| --- | --- |
| STR: | 13 |
| DEX: | 10 |
| CON: | 9 |
| WIS: | 10 |
| INT: | 7 |
| CHA: | 8 |
| Race: | Human |
| Alignment: | N |
| Sex: | Female |
| Height: | 5'-2" |
| Weight: | 127 lbs. |
| Hair: | Black |
| Eyes: | Black |
| Age: | 29 |
| Hit Points: | 4 |
8c. Maid's Chambers
Only two maids are responsible for keeping The Nightingale clean and tidy. Each is responsible for their own floor and they both do an excellent job at keeping the rooms spotless. Maid service for the rooms is during the morning hours. The two maids come in to change the sheets, clean up any dirty dishes left over from Morningfeast, or to restock the garderobes. Patrons not wishing to be disturbed at such an early hour, or those that require their privacy, may hang a "Do Not Disturb" sign on their door.
| | |
| --- | --- |
| STR: | 10 |
| DEX: | 12 |
| CON: | 11 |
| WIS: | 10 |
| INT: | 10 |
| CHA: | 13 |
| Race: | Human |
| Alignment: | NG |
| Sex: | Female |
| Height: | 5'-4" |
| Weight: | 112 lbs. |
| Hair: | Brown |
| Eyes: | Blue |
| Age: | 30 |
| Hit Points: | 3 |
| | |
| --- | --- |
| STR: | 9 |
| DEX: | 10 |
| CON: | 11 |
| WIS: | 11 |
| INT: | 10 |
| CHA: | 14 |
| Race: | Human |
| Alignment: | NG |
| Sex: | Female |
| Height: | 5'-7" |
| Weight: | 130 lbs. |
| Hair: | Blonde |
| Eyes: | Blue |
| Age: | 30 |
| Hit Points: | 4 |
Kendra and Angelandris (or Angel as her friends call her) are twins. They have been employed by Noella for just over ten years, since moving from their former home in Arabel. They are hardworking woman and find Noella to be a fair and generous employer. Lately however, they both have had second thought about remaining here. They have both been looking for other employment in the town but are hesitant to leave Noella after the kind way she has treated both of them over the years.
Kendra is responsible for the second floor of the inn, while Angel takes care of the suites above. If either of them is questioned about the inns guests they will have nothing strange to report. Kendra will mention, however, that the two gentlemen in room 2 (area 11) always have their "Do Not Disturb" sign on the door. They do no leave their room, except in the evening, and when they do come out, they are very quiet and reserved. Kendra has not been able to get into the room to clean it since they arrived over two weeks ago.
Each of these rooms is home to two of the young serving girls who keep patrons smiling during meals. Two of the girls (area 8d) are responsible for the main dining hall, while the other pair (area 8e) take care of food and drink to the patron's rooms. The four of them take turns at serving the private dining room when needed, giving them all an equal chance to make good tips. All four of the girls are young, slim, and very pretty. Each of them is also quite proficient in self-defense techniques involving dinnerware and serving trays. The girls all look up to Noella as sort of a big sister, often gathering with her at night to gossip and play games. They are all capable workers and they give prompt and excellent service.
| | |
| --- | --- |
| STR: | 9 |
| DEX: | 12 |
| CON: | 10 |
| WIS: | 9 |
| INT: | 10 |
| CHA: | 15 |
| Race: | Human |
| Alignment: | NG |
| Sex: | Female |
| Height: | 5'-6" |
| Weight: | 110 lbs. |
| Hair: | Blonde |
| Eyes: | Blue |
| Age: | 16 |
| Hit Points: | 4 |
| | |
| --- | --- |
| STR: | 10 |
| DEX: | 14 |
| CON: | 12 |
| WIS: | 9 |
| INT: | 10 |
| CHA: | 14 |
| Race: | Human |
| Alignment: | LN |
| Sex: | Female |
| Height: | 5'-4" |
| Weight: | 98 lbs. |
| Hair: | Auburn |
| Eyes: | Hazel |
| Age: | 15 |
| Hit Points: | 3 |
| | |
| --- | --- |
| STR: | 9 |
| DEX: | 13 |
| CON: | 7 |
| WIS: | 7 |
| INT: | 7 |
| CHA: | 16 |
| Race: | Human |
| Alignment: | NG |
| Sex: | Female |
| Height: | 5'-2" |
| Weight: | 104 lbs. |
| Hair: | Brown |
| Eyes: | Brown |
| Age: | 17 |
| Hit Points: | 4 |
| | |
| --- | --- |
| STR: | 10 |
| DEX: | 13 |
| CON: | 10 |
| WIS: | 7 |
| INT: | 8 |
| CHA: | 14 |
| Race: | Human |
| Alignment: | NG |
| Sex: | Female |
| Height: | 5'-10" |
| Weight: | 120 lbs. |
| Hair: | Black |
| Eyes: | Blue |
| Age: | 18 |
| Hit Points: | 4 |
9. Hallway
The stairs from below lead up to this well lit hallway.

Highly polished lanterns, with slightly tinted blue glass give this area a cozy and warm feeling.

The hall is lined with no less than 14 doors of stained and polished oak.

Each of these doors has a small brass plate attached to it at eye level with a number engraved on it, as well as having a polished brass handle and lock.

Two of these doors, (the ones at each end of the hall), bear brass plates with the words

"Garderobe"

instead of a number.
The doors to each of these rooms remain locked when the room is not in use. Only the occupant of the room and the maid for this floor possess keys. The door to room #2 (area 11), is adorned with a rectangular piece of copper engraved with the words "Do Not Disturb".
10. Large Rooms
Each of these chambers is equipped to accommodate 4, 5, or 6 guests. In time of need another bed can be added to any of the rooms for additional patrons. All of the chambers are roomy and well lit by either a hooded brass lantern during the night, or by outside light during the day. Each is simply furnished with beds and a small table and chairs. The décor is pleasant and refreshing, with colorful drapes and bedding. These rooms can also be rented with their own private bath (see area 10a.).
These small rooms are one of the special luxuries of the Singing Nightingale. Each chamber contains a single copper sitting tub and a shelf for towels. On the side of the tub is a small wire rack that holds soap, perfumed bath oils and several simple perfumes and powders. These special additions are not used much by the patrons, but women who stay here are grateful for the pampering.
A serving girl will fill the tub with steaming hot water from the kitchen upon request. When the patron is finished, all they have to do is pull the cork stopper at the bottom of the tub and the water will drain down pipes built between the floor and wall joists. These pipes snake their way throughout the inn and eventually descend through the cellar and into the ground, to eventually drain into the sewers below.
This is the only two-guest-room in the entire inn. It is usually reserved for single or double occupants not wishing to spend the coin on the larger rooms. All the normal amenities are included, but the present occupants do not seem to care for them.
The chamber contains two simple, but well-crafted beds, each with it's own nightstand. As well, there is a small corner-desk and one chair. The room is presently a messy place. The present occupants have been lacking in their upkeep of the room and have also refused room service. Their "do not disturb" sign is a permanent fixture on their door.
The reason for refusal of maid-service is a simple one. The two men residing here do not want anyone snooping around their room. Many things are hidden here that may be difficult to explain if discovered.
The two men are Tenebrous Nightshadow and Avrilon the Garrot. They are a pair of freelance thieves recently in from Raven's Bluff (a city they had to leave rather suddenly). They have only been in Fallaren-Krae for three weeks and at the inn for two. Since arriving within the walls of the city, they have already broken into two homes and made off with a considerable booty. Most of the goods have already been fenced, but some of them are still hidden within their room.
If the room is subjected to a thorough search the following items may be found: Hidden under Avrilon's bed is a small sac containing a pipe-style whistle of reddish gold in a fluted design (3 gp. Value), a gold-plated corkscrew with a moonstone set into each tip of the handle (50 gp. for each moonstone, 125 gp. total value), a golden flute of mirror-smooth finish (200 gp. value), and three matching amethysts (120 gp. each, 450 gp. as a set).
Wrapped in a piece of fine velvet and tucked into the space behind the drawer of the desk, is a bracelet made of 46 tiny pearls strung together on gilded wire (70 gp value for each pearl, 3,330 gp. total value).
Both of the men are quiet and reserved. Neither of them will stick their noses into another's business. They would prefer to pack up and leave town than to confront any problems. If cornered however, they can be deadly foes.
Tenebrous Nightshadow (4th Level Thief)
STR:

16

DEX:

18

CON:

13

WIS:

10

INT:

14

CHA:

16

Race:

Human

Alignment:

Neutral

Sex:

Male

Hit Points:

18

Armor Class:
2
Movement:
12
Morale:
12
#AT:
1
THAC0:
19
Special Attacks:
Backstab, Thieving Abilities (PP 45%, OL 37%, F/RT 35%, MS 33%, HS 25%, HN 15%, CW 88%, RL 20%)
Damage:
By weapon type +1
Magic Resistance:
Nil
XP:
370
dagger +1, cloak of protection +2, Reglar's gloves of freedom, shorts word, leather armor.
Tenebrous is a muscular and tall man with finely chiseled features and a hawk-like like nose. His shoulder-length light brown hair is usually worn in a short pigtail. He cares little for other people besides himself, and perhaps Avrilon. The other thief has saved his life on two previous occasions already and he has grown accustomed to working with the man.
Avrilon the Garrot (3rd Level Thief)
STR:

9

DEX:

16

CON:

14

WIS:

19

INT:

10

CHA:

11

Race:

Human

Alignment:

Chaotic Neutral

Sex:

Male

Hit Points:

14

Armor Class:
5
Movement:
12
Morale:
11
#AT:
1
THAC0:
19
Special Attacks:
Backstab, Thieving Abilities (PP 41%, OL 35%, F/RT 30%, MS 33%, HS 25%, HN 15%, CW 87%)
Damage:
By weapon type
Magic Resistance:
Nil
XP:
271
leather armor +1, long sword, dagger (2), potion of invisibility.
This scrawny little man is definitely the worst of the two. Avrilon cares for none but himself. He has no friends to speak of, except for Tenebrous, whose friendship is considered by Avrilon to be more of a convenient arrangement than actual friendship. Often rash and hasty to make decisions, this thief would have died long ago if not for Tenebrous. He is sneaky, untrustworthy, and at times, cruel. PC's should be cautious of this one at all times.
12. Garderobes
These two chambers are shared by all the occupants of this floor. Each of these privies is well kept and fresh smelling (sweet smelling flowers are kept on pedestals year round to fight odors). Also in the room is a small cabinet containing towels, powders, and fragrant perfumes.
A stone shaft descends beneath the floor under each privy, allowing waste to fall directly down into the sewers below the cellar. These shafts can be seen descending through areas 7 & 8 on the first floor and areas 24 & 29 in the cellar.
13. Large Rooms
The furnishings in these rooms are similar to those of area 10, except that each of these chambers can hold four guests and there is no bath included. These chambers are roomy none-the-less and visitors will find them very comfortable.
13a. Priest's Chambers (Room #11)
This chamber (identical to area 13) is presently occupied by three visiting clergy from Silent Room, a temple dedicated to Deneir in Arabel. They have traveled to Fallaren-Krae with hopes of petitioning the Lord to allow them to construct a shrine within the city.
The three clergymen are Brothers Jason (PR 6), Nathan (C 2), and William (C 3). Each can be identified by the color of their robes. Jason wears a tan-white tunic with matching trousers and a tan, medium-length cloak. Nathan and William's cloaks are black but they are otherwise dressed as Jason. Each of them displays the symbol of Deneir (a burning candle over an eye) prominently embroidered on their chests and on a gold circlet upon their heads. Each also wears a triangular leather pouch on their right hip, which contains a writing kit (paper, inks, quills and nibs). For more information on Deneir's priesthood, DMs should study the information on p. 17 of FRA and p. 54-57 of Faiths & Avatars.
Brother Jason Kilsan (6th Level Cleric)
STR:

14

DEX:

13

CON:

12

WIS:

17

INT:

15

CHA:

17

Race:

Human

Alignment:

Neutral Good

Sex:

Male

Hit Points:

37

Armor Class:
10(2)
Movement:
12
Morale:
14
#AT:
1
THAC0:
18
Special Attacks:
Spell use, turn undead
Damage:
By weapon type
Magic Resistance:
Nil
XP:
946
banded mail +2, mace +1, potions of extra-healing, clairaudience, hammer, sling, sling bullets (10)
Spells typically in memory:
1st Level: Cure Light Wounds (x3), Light, Detect Evil
2nd Level: Augery, Know Alignment, Slow Poison
3rd Level: Prayer, Locate Object, Glyph of Warding
Brother Jason, at 34, is the leader of this petitioning group. He is short (5'-4") and plump (170 lbs.), but is jolly and always interested in stories and tales that he has not heard. He will openly offer his services as a scribe to anyone (for a minimal donation to Deneir). Often he will write letters or transcribe text for free. Jason is soft-spoken but highly inquisitive. As a priest of Deneir he can converse in any language and often speaks to folk of different races in their native tongue, fluently of course. He is aware of the tale of the bloodstained door but has no idea that a watchghost inhabits it.
Brother Nathan (2nd Level Cleric)
STR:

12

DEX:

12

CON:

11

WIS:

16

INT:

13

CHA:

13

Race:

Human

Alignment:

Lawful Neutral

Sex:

Male

Hit Points:

13

Armor Class:
3
Movement:
12
Morale:
12
#AT:
1
THAC0:
20
Special Attacks:
Spell use
Damage:
By weapon type
Magic Resistance:
Nil
XP:
147
hammer, mace, banded mail, small shield, potion of sweet water.
Spells typically in memory
1st Level: Cure Light Wounds (x2), Light (x2)
Brother William (3rd Level Cleric)
STR:

13

DEX:

10

CON:

12

WIS:

15

INT:

13

CHA:

13

Race:

Human

Alignment:

Neutral Good

Sex:

Male

Hit Points:

20

Armor Class:
4
Movement:
12
Morale:
12
#AT:
1
THAC0:
20
Special Attacks:
Spell use
Damage:
By weapon type
Magic Resistance:
Nil
XP:
212
hammer +1, mace, banded mail.
Spells typically in memory
1st Level: Command, Detect Poison (x2), Protection from Evil
2nd Level: Slow Poison (x2), Silence 15' Radius
Brothers Nathan and William both look up to Jason as a superior and as someone who has managed to rise to a position closer to their deity. Jason treats them both well, so each of these clerics are content with their role in the trio. Both are short and plump like Jason. Apparently many years of reading and writing weigh heavily on the clergy of Deneir.
The trio will willingly offer their healing services to anyone in the inn for a modest donation. Often, they will accept books, letters, or interesting tales in return for spellcasting.
14. Merchant's Room (Room #1)
Only a single patron occupies this large room. Normally reserved for larger parties, this chamber has been paid for in advance by its occupant for the next month. This is one of the most comfortable rooms on the second floor, which includes four oak beds, a large oval table with chairs, a chest of four drawers, a plush, high-backed armchair, and a beautifully fragrant potted plant upon it's own brass stand. The room is airy and is well lit by not one, but two large windows. It also includes it's own private bath (see area 14a).
The lone occupant is Kalathian Hardack, a merchant of gems and jewelry from Suzail. Kalathian owns a shop in Suzail and often travels throughout Cormyr and Sembia to buy and sell rare items and raw materials. He is a thin, little, beady-eyed man with graying hair. His is suspicious of everyone and also a bit paranoid. He is constantly checking the iron strongbox beneath his bed (see below), perhaps ten to fifteen times a day. He will buy any gems that PC's may bring him, if they are of exceptional quality. Kalathian is a shrewd businessman and is always trying to make a profit. He will always evaluate gems at 30% below their actual value, and then only pay 80% of that.
| | |
| --- | --- |
| STR: | 8 |
| DEX: | 15 |
| CON: | 9 |
| WIS: | 12 |
| INT: | 14 |
| CHA: | 9 |
| Race: | Human |
| Alignment: | N |
| Sex: | Male |
| Height: | 5'-3" |
| Weight: | 101 lbs. |
| Hair: | Black (graying) |
| Eyes: | Black |
| Age: | 52 |
| Hit Points: | 4 |
In the strongbox under his bed he keeps the following gems and pieces of jewelry: A single blue-white diamond (5,000 gp), a fire opal (1,000 gp), two pearls (700 gp each), a garnet (500 gp), a Laeral's Tear (200 gp), two pieces of jade (170 and 130 gp), and three water stars (120 gp each). The following pieces of jewelry can be found in a black velvet bag on the bottom of the strongbox: a pendant consisting of a fire opal (1,400 gp value), with a gilded, fine twist-link neck chain (1,500 gp total value); an ornately carved platinum ring in the design of a coiling dragon with two tiny sapphires for eyes (sapphires 200 gp each, total value 900 gp); and a simple twisted-gold chain fastened by a hook-and-loop clasp (250 gp).
Kalathian wears the key around his neck on a leather thong. He has never taken it off.
See Area 10a.
15. Secret Hall
This short hall was built by the original owner of the inn (Noella's Grandfather), so he could sneak into guest room #1 from his own (at that time he stayed in what is now room # 2 (area 11)). The middle-aged man had quite a way with the ladies and always made sure that any pretty lasses staying at the inn were given room #1. By using the secret entrance he could rendezvous with his passing mistress without the other guests knowing.
Noella knows of this hallway and has had it permanently closed from both sides. Neither the pair of thieves nor the merchant knows of its existence.
16. Small Suites
Each of these chambers is similar. The front half of each suite is furnished with a small table for dining as well as with several comfortable sitting chairs. The bedroom is separated from the rest of the room by a simple archway and contains four solid oak beds. The decor is simple but tasteful.
DM'S NOTE: Noella uses the north chamber as her own. Since she hired more staff she gave up her room (area 8e) to the new girls and moved up here. She keeps the four beds for those times when she and her young serving girls gather to talk. Often they spend the whole night at this.
17. Upstairs Hallway
This hall is similar to the hall on the floor below it (area 9), except for its size. It is well illuminated by two hanging lanterns, which bounce light off of the well-polished wood of the walls.
This small alcove is bare except for a simple wooden ladder anchored to the back wall. The ladder ascends to the ceiling where a trap door pushes upward, allowing access to the attic (area 29).
18. Linen Closets
These two linen closets are lined with wooden shelves around their interiors. The shelves reach from ceiling to floor and are crammed with an assortment of towels, sheets, blankets, tablecloths, pillowcases and the like. Each is piled neatly in it's own place.
19. Cleaning Closet
This small closet is jammed with a wide variety of brooms, mops, scrubbing brushes and cleaners of all kinds.
20. Private Privy
Each of these chambers is designed to allow patrons the convenience of a private garderobe when staying in one of the suites. Each is furnished and supplied similarly to those on the second floor (areas 14a), with the addition of a one-hole seat. Waste is washed down into the same pipe system within the floor that allows the baths to drain.
21. Eight-Person Suite (Room # 13 & 14)
Only one of these chambers (the corner suite), and area 22 (room #15) are furnished with their own fireplace. The hearth is a large affair with brass accents and a stowage bin for logs. When a fire is burning within them the room becomes very cozy and comfortable despite it's size. Four brass lanterns help to keep the room lit during evening hours and a pair of giant picture windows does the job during the day. These windows also grant patrons a magnificent view of the town.
Besides the eight sturdy beds, this chamber contains a soft couch, two plush chairs and a large oak table some seven feet long. The chamber is very roomy, allowing a large group the space they need.
22. Master Suite (Room #15)
This is The Singing Nightingale's largest room. Able to sleep up to ten patrons, it takes up almost the inn's entire top floor. The furnishings are similar to those found in the other suites. Large windows give patrons a stunning view of most of the town.
As guests enter, they are confronted by a large hand-drawn map of the town. This large chart sits in a fine wooden frame in the entrance hall and is extremely accurate.
Descending the stairs from the upstairs supply room brings workers here, where most of the inn's supplies are kept. Crates of vegetables, fruits, and other foods are kept down here where it is cool and dark. Also found here are barrels of sausages, pickles, onions, and fish. Sacs of flour, wheat, grain, rice, and potatoes are also stored here.
Near the bottom of the stairs is a small cage used to hold chickens. Although Noella has all of her meat delivered daily, she still keeps about a dozen chickens to supply the inn with fresh eggs.
Beside one of the support pillars is a small column of stone that descends through the ceiling and down through the floor. This shaft is part of the drainage system used to allow waste from the upstairs privy to drain to the sewers below.
24. Wine Cellar
This dark room is lined with large oak casks of wine, ale, beer, brandy, and whisky. Each barrel is marked to denote contents and the date it was made. Along the west wall is a floor-to-ceiling wine rack, filled with dusty bottles of wine of all kinds. Included in the collection are at least two-dozen bottles of Calashite and Elverquist wines.
25. Well Room
A simple walled well sits in one corner of this small chamber. This deep shaft is the Nightingales water supply and was dug when the in was constructed. The shaft descends through the ground for several hundred feet and into the bedrock below.
Five boxed carboys filled with fresh water for wine making sit along the west wall. The kitchen staff is always making trips down here during the day.
26 - 28. Cellar Storage
Each of these large chambers is filled with varying amounts of furniture, supplies, and building materials. The numerous pieces of extra furniture include tables, chairs, couches, divans, and even two bathtubs.
In the southwest corner of area 26 is a stack of old doors. These are used to replace broken or overly noisy ones from upstairs. Among the pile are two old doors that are stained similarly to the kitchen door (area 1a). These are the two doors that have been replaced over the past 70 years.
Anyone climbing the ladder in area 17a will push open the trap door to find a relatively bare area covering the entire expanse of the inn. The dust and cobwebs are thick here and visitors will have to wipe away the webs as they enter. Fourteen pillars, made from large tree trunks support the roof overhead amongst a forest of beams and smaller supports. The ceiling is very low (4 feet), so tall persons will have to stoop.
Near the trap door are several crates of old clothes that Noella has forgotten about.